Read Time 5 mins
18/11/2021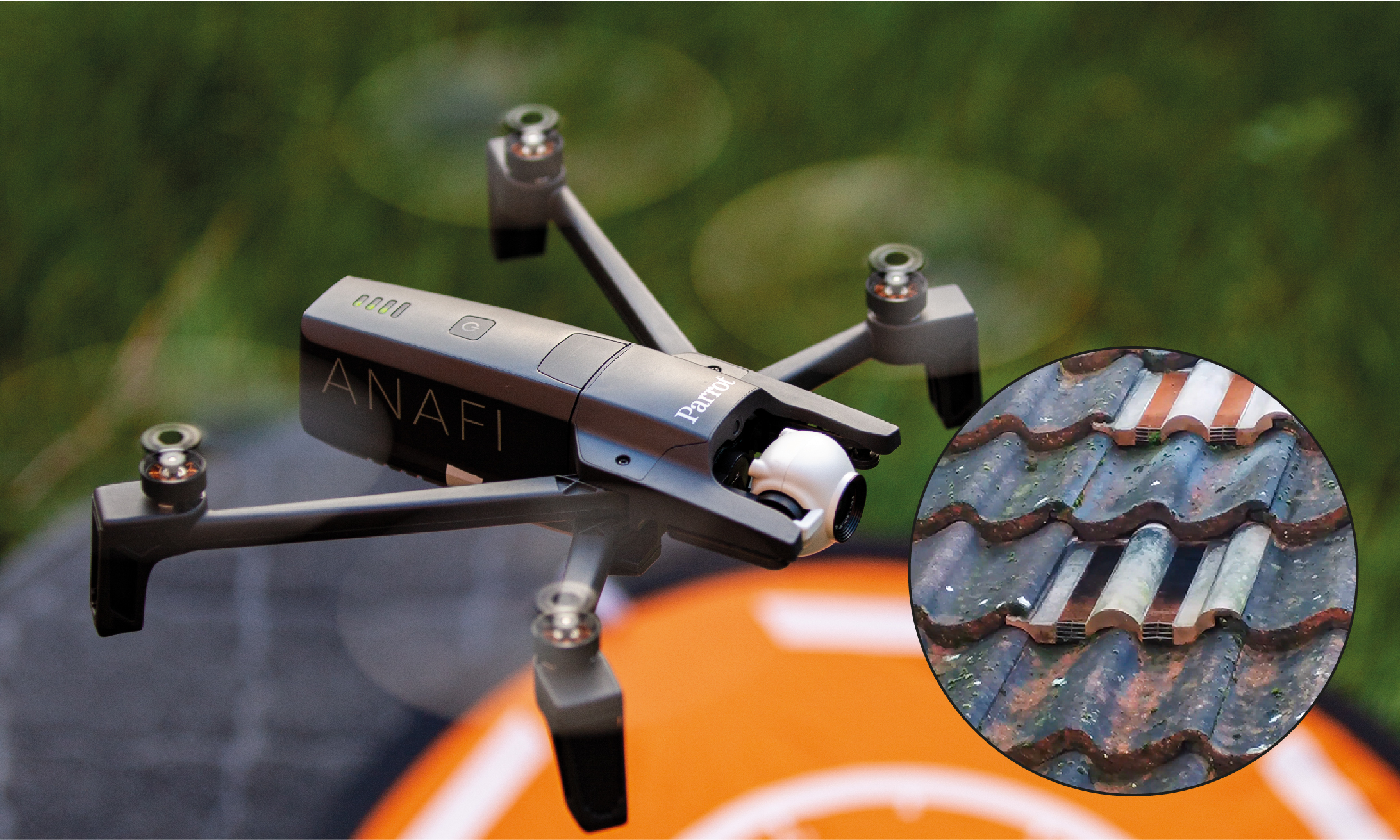 Climbing a ladder can be dangerous, hiring scaffold or a cherry picker can be expensive. This article explains how hiring a drone pilot to inspect & survey your roof is cheaper, safer and quicker.
Picture this… You've got home from a hard day at work and notice water damage creeping down your bedroom wall. You're in a typical St Albans terrace property with poor access, all the scenarios start to run through your mind.
Has a water pipe broken?
Have you got a leak in the roof?
How will you find the root cause?
Who do you call first?
Will it need require scaffolding?
How do you apply to get parking restrictions suspended for builders?
You start with the plumber, nice and quick, they check the roof space and find no leaking pipes, but they find water damage coming from the roof space. Next you call the roofer, he requires scaffolding and can only come out in two weeks to start finding the route cause…
What a headache and already the cost has started to mount up! Time off work to be home for contractors, invoices for inspections, scaffolding, delays, repairs it all mounts up.
But what if you could get a look at the roof, spot the missing tiles and get the ball rolling to get it fixed? Well, you can! With a specialist drone operator, you can get access to live images of your property, difficult to access areas and too high for a ladder roof!
It's quick, efficient and once you've located the problem you can move straight on to getting it fixed. As local Drone operators we can do the inspection and send you the footage to use with your preferred trades person or work with them to perform a live inspection saving on time, money and hassle.
Case Study
Our customer, a St Albans, Hertfordshire, based roofing contractor, asked us to carry out this roof inspection with one of our drones.
The property owners of this 3 story town house had identified a leak coming from an extractor fan pipe in the loft. They suspected that it was coming from a vent tile on the roof and so called upon our roofer to investigate further.
As this property was a 3 story town house the roofer would have needed a high scaffold tower to just carry out the inspection let alone fix any problems. Carrot was asked to carry out the initial inspection of the roof with our drone. By contracting the leading St Albans based Drone Company, Carrot, the roofer was able to avoid the expense, excessive time and risk of ladders, towers & scaffolding.
We were able to achieve in 30 minutes what would otherwise have taken hours or days at a fraction of the cost of a tower or scaffolding.
Let our St Albans based Drone Operators inspect your roof for problems potentially saving thousands on ladders, scaffold or cherry pickers & avoiding all the potential dangers of working at heights. We will take all the required imaging for you to send to your choice of surveyor/inspector. Costs of roof inspections for average sized houses start at £125 + VAT. However, the cost can vary depending on property size, complexity of the area/airspace and ease of access.